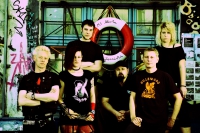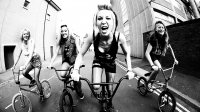 Fr. 04.12.15
PIY - PUNKROCK KARAOKE
- Live & mit Band
MAID OF ACE
(Punk - UK)
KOPFKINO
(Punk - Bielefeld)
Veranstaltungsort:
Werk II @ Weberei
Bogenstr. 1-8
33330
Gütersloh
Einlass: 20.30 Uhr
Beginn: 21.00 Uhr
VVK: 10€
AK: 12€
Tickets gibt es über uns ohne Vorverkaufsgebühren oder bei Konticket in Bielefeld, auch online unter
www.konticket.de
oder an allen bekannten Vorverkaufsstellen erwerben.
Links zu den Bands:
PIY - Punkrock Karaoke Homepage
PIY - Punkrock Karaoke Facebook
Maid of Ace Homepage
Maid of Ace Facebook
Kopfkino Homepage
Kopfkino Facebook
zum lesen der Bandinfos bitte den Eintrag vollständig über den folgenden Link öffnen!